Aircon Servicing Singapore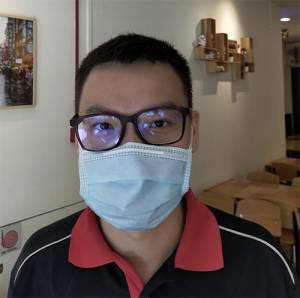 All our staffs have their tempreture taken, and mask provided during work
Ninja Cool Services is an Air Conditioning Company based in Singapore. We have more than 10 years of experience in aircon servicing, aircon installation & aircon repair. We serve both residential and commercial clients and offer a variety of money saving solutions.
We are specialize in all kinds of air-conditioning system. Our technicians are well trained with skills and knowledge to service, maintenance, troubleshoot, repair and installation of all type of air-conditioning systems for residential and commercial buildings.
.
6244 3233
Online Booking Now
For further enquiries or to engage our services, please contact us with the following information. We will be glad to be assistance.
I have been using Ninja Cool Services since May this year when my nephew recommended them as they did a good job at his house . Any issues with the Aircon servicing, Yuen will immediate attend to it and arrange for someone to come down . George has been coming to my place to do the servicing, very professional and efficient . Thank You 🙏🏻 Ninjas .

Asha RK


12/14/2020

Good quality of service, friendly staff either technicians or admins for booking and following up the contract. Aircon units work perfectly well. Highly recommended!

Ewen Raulo


11/19/2020

Value for money service. The service is good and provide warranty. My aircon had some problems 5months after service and they came down to check for me for free without any complain!

Vincent Koh


11/12/2020

Professional and friendly group of technicians. They are also well trained in handling Fujitsu brand air con and troubleshoot the issues promptly.

Leonard Chia


11/12/2020

I have been using this company to service the air-con of my home and also of our company. They have a very friendly, good quality and professional service. Thumbs up!

Albert Santiago


11/12/2020